ENJOY
THE BEAUTY OF NATURE
Charme Maison chalets are designed for those who want to fully enjoy the beauty of Valle d'Aosta nature. All made of stone and wood according to the traditional building techniques of the Valley, the properties are equipped with the most innovative solutions for environmental respect in terms of heating.
The chalets, especially those under construction, allow customizations and changes according to customer needs.
The walls, as well as the roofs, are all covered with an insulated layer of 18 cm.
In addition, each building is equipped with low-emission triple-glazed windows with double glazing respectively 8 mm + 6 mm.
In particular, an electric heating system with carbon fibers on the floor will equip the chalets of Freboudze, to support and integrate the main one (in any case fueled with biofuels). This system allow to keep the house in "antifreeze" temperature in winter thanks to the energy produced in summer.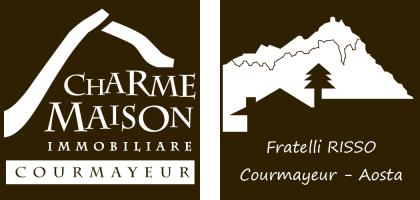 Strada Regionale 44
Courmayeur (AO)
+39 347 3186690
+39 335 6978709
+39 335 8181415
+39 0165846218
Our profiles on the main real estate websites.